I love lighthouses, and I'm sure there must be a few lurkling in people's archives. Here are three views of one of my favourites at Rubha Nan Gall on the Isle of Mull, just to get you started.
18-70 kit, 1/40 F22 ISO80 @20mm
18-70 kit, 1/40 F22 ISO80 @28mm
18-70 kit, 1/80 F25 ISO80 @28mm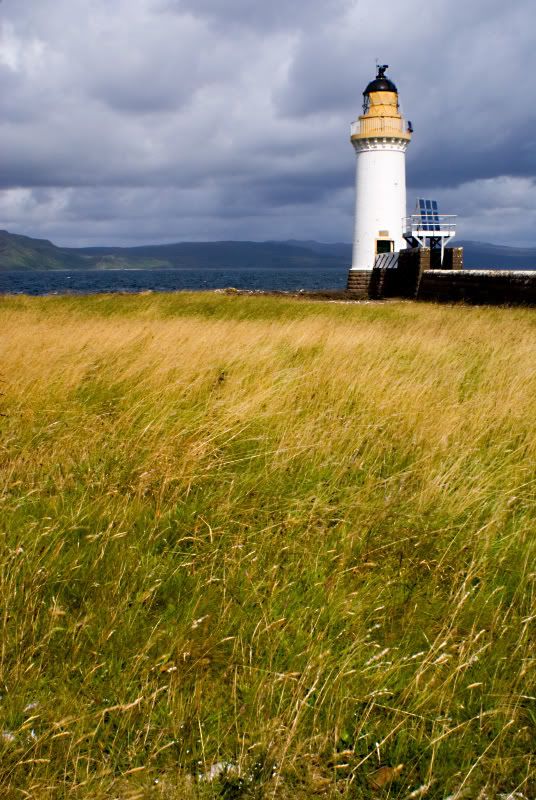 These are from a trip in August 2007. F stops and ISO was all new then and I had not realised that F16+ was probably not a good choice. The kit was my only lens at this point. The good thing with using Raw is that you always go back and have another play with PP.
C&C welcome as always