Driving home this evening the sun had set invisibly in the murk and mist, but it was still highlighting an interesting set of vapour trails left in the sky - it sure looks busy up there. I had the camera in the car and so I tried a few shots, and this one seemed to work best.
Tam 17-50/2.8: ISO100, F11, 1/8 @50mm with ND grad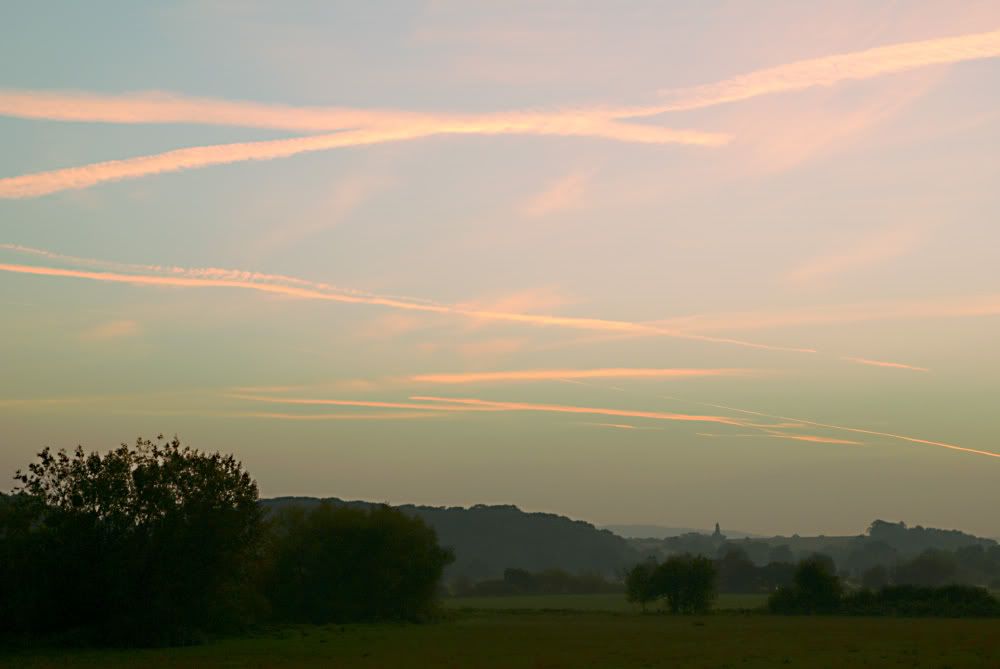 PP'd in IDC3 and then Elements.
(Despite my comment in Mike's Cafe thread, we did have a blue sky today here in Worcester so I take back my comments - come on late summer
)